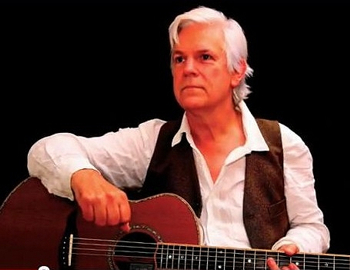 Terry Lees is an internationally known acoustic guitarist. As well as a busy performance schedule he is an inspirational teacher giving acoustic guitar lessons in Eastbourne and helping countless people to learn to play guitar.
Terry has been playing the guitar since 1960. He has played major concerts supporting Fairport Convention, Davey Graham, Bert Jansch, Martin Carthy, Labi Siffre, Lonnie Donegan and others as well as making television and radio appearances in his own right.
Terry is a well known performer on the folk circuit and has had many TV and radio performances as well as prominent festival shows and concerts. He also gives demonstrations and workshops.
In 1975 he came second to world class guitarist Adrian Legg in an international fingerpicking competition. In 1998 Terry was runner up in the 'National Guitarist of the Year' competition at Wembley Arena having been a finalist for two years running, finally becoming Guitarist of the Year in 2000.
Amongst his pupils are numbered no less than three finalists and one winner of the National Guitar Competition. George Turner won in 2004 and Jacob Szlulecki and Hector Castro were runners up. Terry runs guitar workshops at folk festivals throughout the country. He plays any style but his heart is in Celtic and British traditional music.
... makes seemingly effortless runs, harmonies, counter melodies and complex finger busting rhythmic variations. English Dance and Song